Get your creative juices flowing with some fun crafty ideas! Of course we're all about bras, boobs and positivity here at Brastop so we searched the internet to find some fun crafty ideas that we think you'll love. Why not give them a go while we're stuck inside?
Upcycle an old bra into a face mask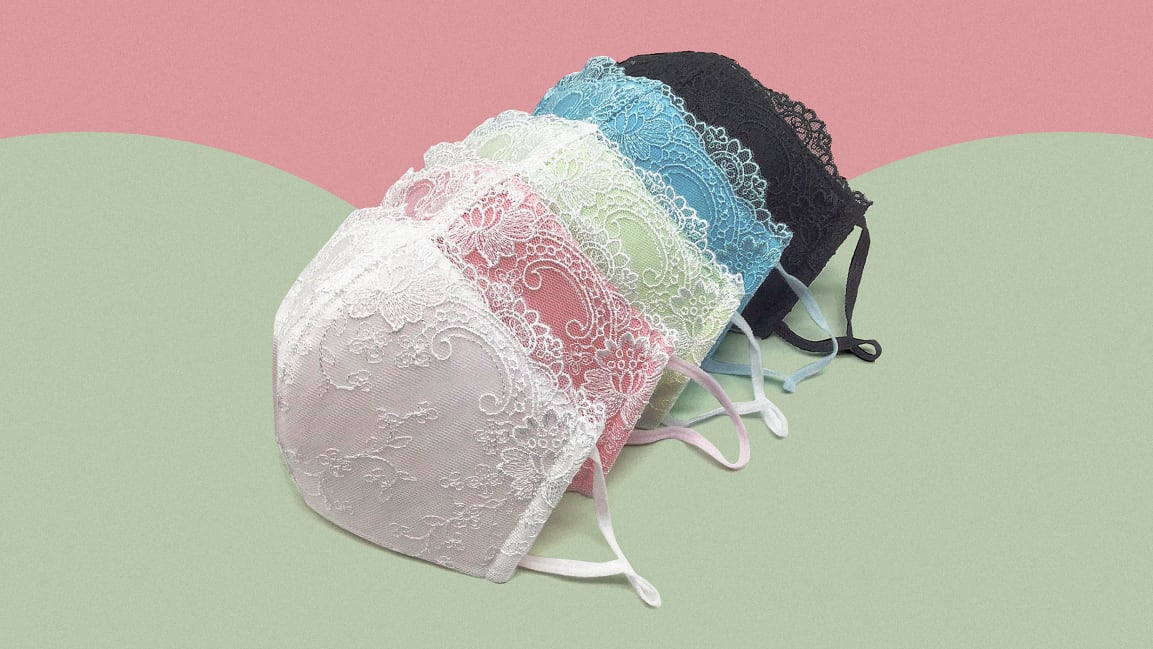 [Image: Atsumi Fashion via fastcompany.com][
Got an old bra lying around but don't know what to do with it? Upcycle it into a cute face mask!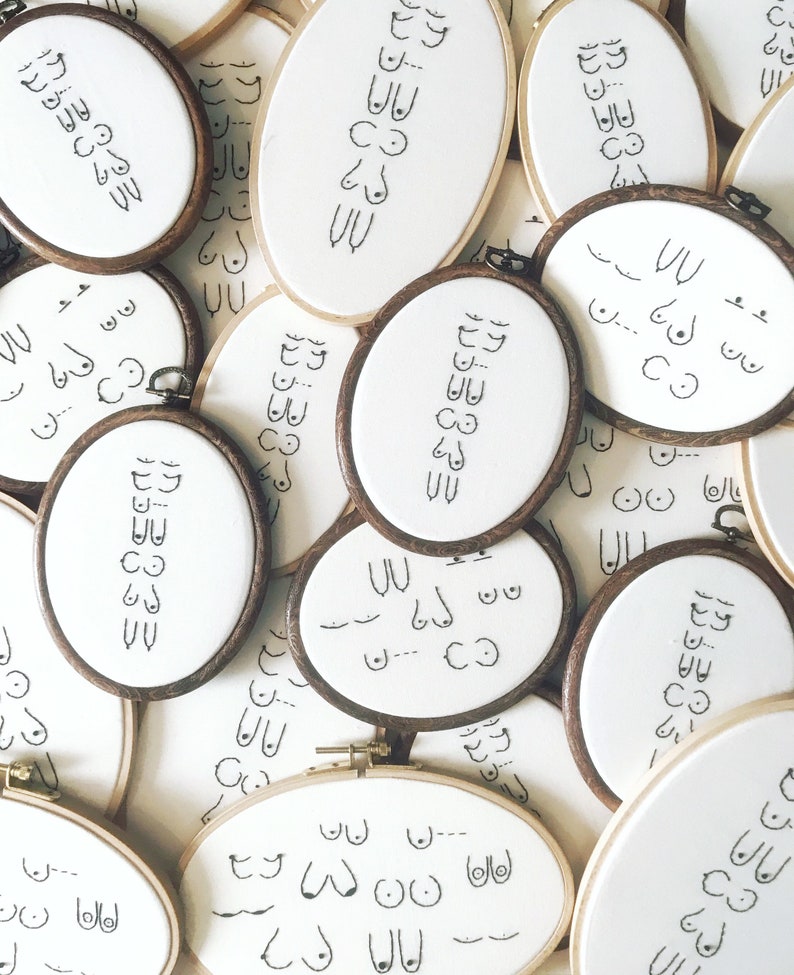 [Image: PennyEmbroideryArt via Etsy]
Embroidery can be super therapeutic, and there are tons of body-and-boob-positive patterns out there. We love these ones from PennyEmbroideryArt on Etsy.
Check out our Instagram highlights! A couple of weeks ago we put up a template on our Instagram stories and encouraged our followers to design their dream bra and tag us in it. Why not give it a go yourself?

[Image: Boss Babes colouring book via bust.com]
From Frida Kahlo to Beyonce, we love these colouring pages! There are loads available online but Boss Babes by Michelle Volanksy is one of our favourites.
Make unique planters out of old bras
[Image via Pinterest]
Why not give your old bras a new purpose? You can create some unique planters with them like this example we found on Pinterest.
Rhinestone/bedazzle an old lingerie set
View this post on Instagram
We're taking huge inspo from Brastop Babe Sara here, and may or may not have ordered a bunch of rhinestones and embellishments to jazz up some of our old sets...
Make lavender scent pouches from old (clean!) knickers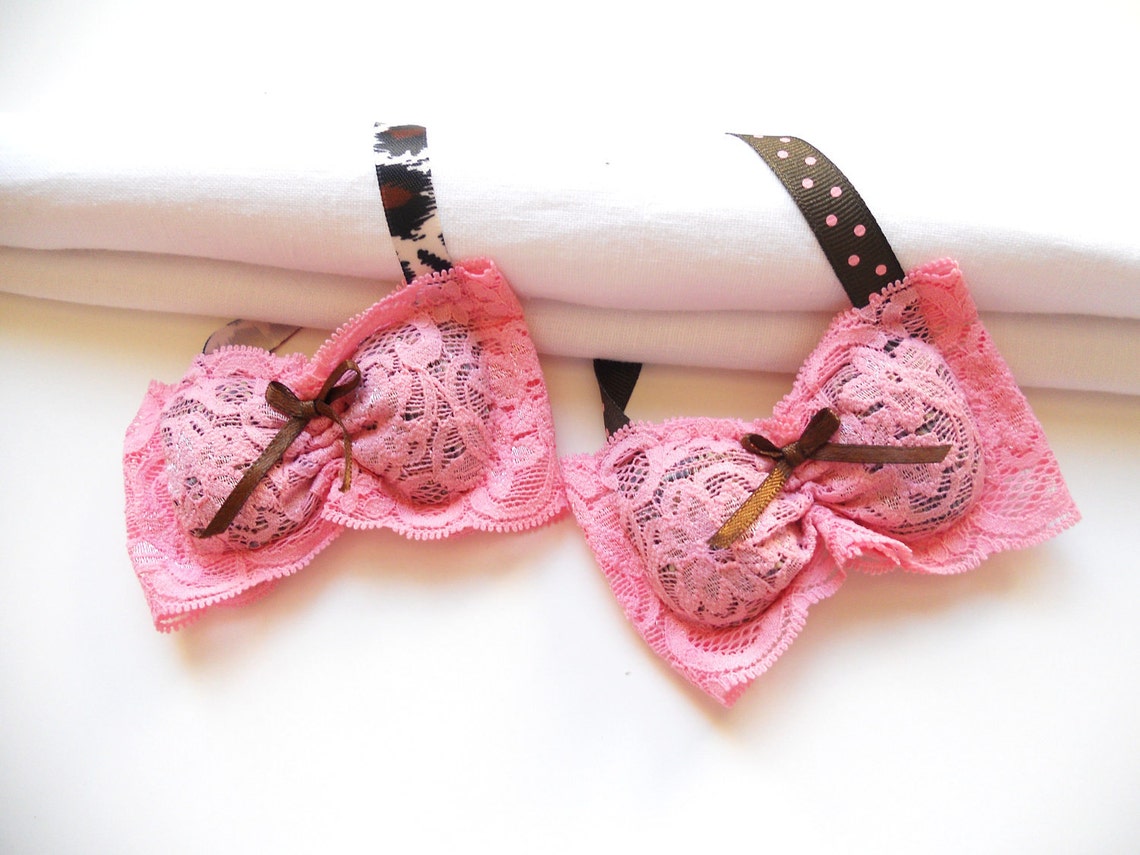 [Image: stilettoseamstress via Etsy]
Give your knicker drawer a fancy upgrade with lavender (or another scent of your choice) pouches! We're taking huge inspo from this style we saw by stilettoseamstress on Etsy.
Positive affirmation décor ideas
[Image via Pinterest]
Pinterest is full of interior inspo, including gorgeous hand made ideas like this body positive wreath decoration. Why not turn one of your fave positive affirmations into a piece of decor for your home?
Turn your body into a work of art
[Image via Pinterest]
All bodies are worthy of being immortalised in art - and no matter what your skill level why not put pencil to paper and sketch your body out to create some amazing artwork? We love this simple line sketch idea.
Will you give any of these crafty ideas below? We'd love to see if you do!
Stay safe,
LJ x