90's fashion is having a major moment right now. We may not be rocking every trend, but seeing as it's making a comeback we thought why not have a look back in boob time too. Like style, what bras we wore and boob shapes have definitely changed, so we've picked out a selection of things that scream NINETIES at us when we think of them and how they compare to now.
1. We couldn't have a post about boobs and the 90's without including Madonna's cone bra. This iconic number is one of the first things that spring to mind when we think of her and I'm sure there were many of you back in the day lusting after one. At present, it's all we do to try and avoid the dreaded cone boob effect. A nice rounded shape is where it's at.
2. Getting your boobs into a boob tube was a must, whether you liked it or not. The girls were crammed in there because that was what Britney was rocking, and if she could do it so could we! Nowadays, we'd much rather have comfort as well as a supported bust thank you. The same goes for sporty crop tops. Crops are still very much in fashion, and you can even find some really gorgeous ones with underwiring (score!) but we can't help but relate it to Sporty Spice which is such a 90's throwback.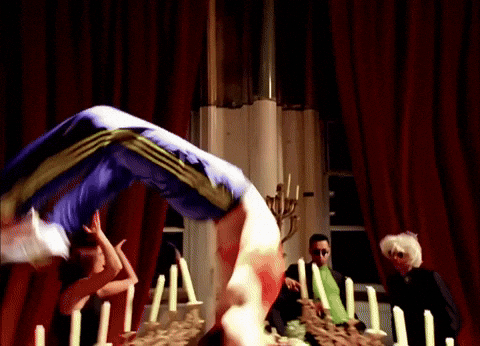 3. Thanks to Wonderbra,
push ups and padding
were so hot in the 90's. If your bra wasn't forcing the puppies up and under your chin, you were clearly missing a trick. However now,
non-padded
styles couldn't be more on trend. The sheerer and lacier the better!
4. In contrast to wearing a bra, the complete opposite was also a major trend. Celebs were notorious for going bra-mando in TV shows and films; Rachel from friends being a prime example. I think we've seen her nipples more times than our own. They were also too perfect for words. We want realness these days, and loving what you have.
5. Baywatch made it okay to wear a swimsuit. Preferably a red, high cut one. This one we absolutely love. Rocking a swimsuit on your holiday is a major fashion statement – preferably one that supports the girls though, so cheers for that Pammie!
We do miss the 90's, it was all pop bands and girl power, but in terms of boobs? I think we much prefer it now. Is there anything we've missed off? Let us know if you'd like us to explore boobs from other eras too! 60's, 70's, 80's you name it, we'll write about it. Don't forget to show us what you're buying on our social channels @brastop using the hashtag #LoveMyBrastop!
Grace x